Never underestimate an abnormal menstruation. If something is out of the ordinary it must be looked into. Whatever irregularity it may be, for instance: unusual timing, strong pain, oddly colored discharge, etc. has to be checked by a licensed doctor.
Still not convinced? Continue reading.
Jasmine Gabriel is a netizen who brought to our attention her terrifying menstruation experience.
Jasmine stated that she had been feeling horrible menstrual cramps ever since she was in the 6th grade.
"I knew the intensity and pain was not normal but I just took the pain," she said.
When she got into college, she realized that she needed help and went to an OB-GYN to ask about her unusual menstruation. After a session of ultrasound, doctors discovered that she had fibroid tumors growing inside of her.
Oddly enough, the doctor just shrugged it off and said that she should do the same.
But it got worse, way worse. Her menstrual flow lasted for about a couple of weeks and it was accompanied by extremely painful cramps.
The doctor took another look inside of her and saw that the tumors had gotten so big that her cervix and uterus have already been displaced. Afterwards, she went under the knife for a myomectomyand got rid of those horrifying tumors.
Curious to see what they look like? Scroll down.
Warning: the following images you are about to see are graphic in nature. Viewer discretion is advised.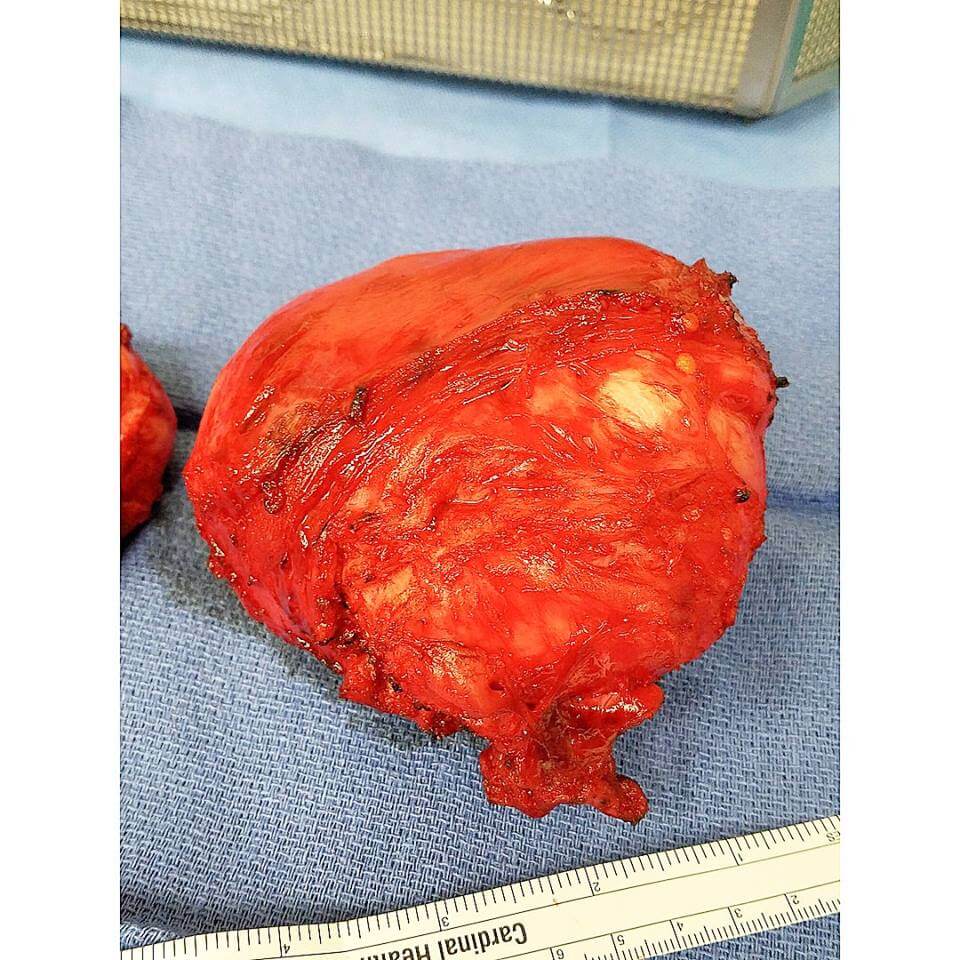 Here are the tumors all lined up.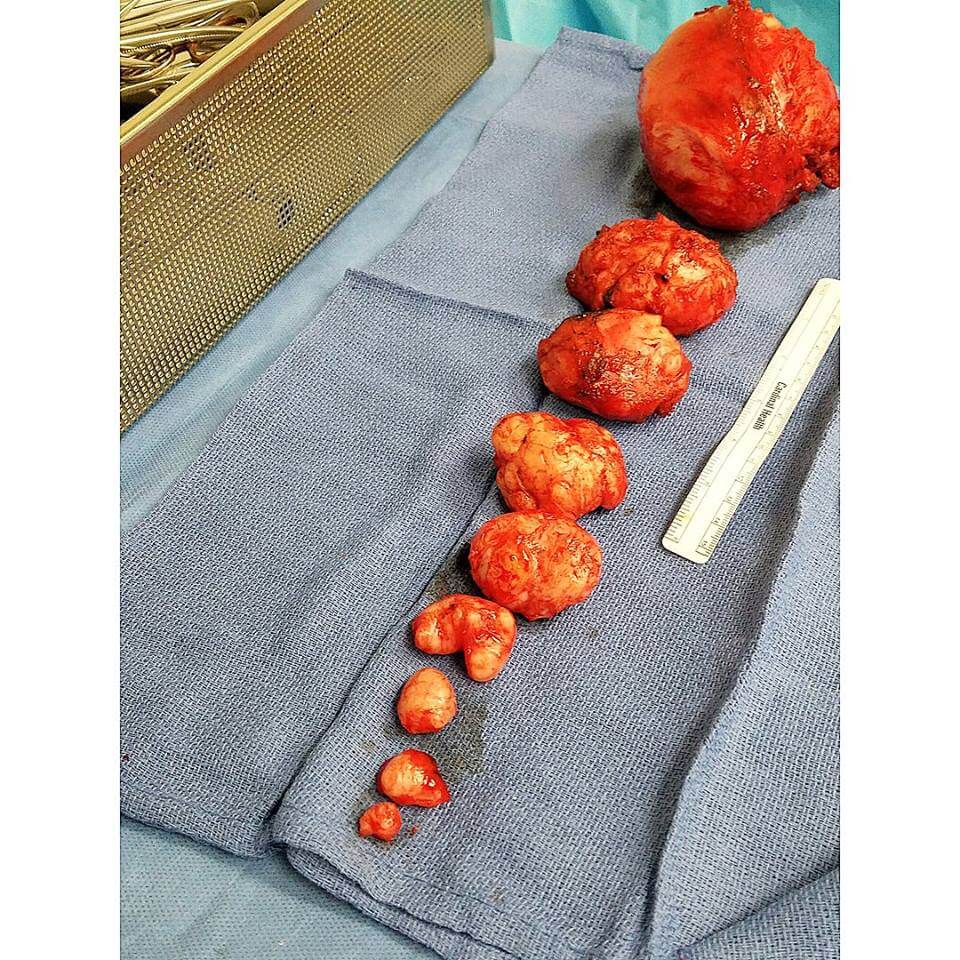 Here's her message for all of you ladies out there:
"Ladies, please listen to your body. If you feel like something isn't right, get it checked out. He said if I would ofwaited one more month, I wouldn't be able to have children. I'm glad I listened to my body and got the surgery because as a women, it's so very important for me to have a family of my own.
Thank you everyone for all the love and support especially to my friends, family and TUCVM C/O 2019,i love you all.
What do you think about Jasmine's menstrual ordeal? Tell us in the comments section below and don't forget to share this story!