Contact lenses are elegant alternate options other than glasses and are a fashionable accessories to have. There's no actual risk when it comes to contact lenses, only if you've forgotten about that you put them on your eyes in the first place.
A frightening report has gone viral where doctors found a "blueish mass" of over 27 contact lenses that had been left on the eye of this cataract surgical treatment of a patient!
"None of us have ever seen this before," Specialist trainee ophthalmologist Rupal Morjaria said when doctors discovered this mass.
Apparently the 67-year-old female patient didn't know that the contact lenses were missing and thought her discomfort was due to old age and dry eyes! The patient had been wearing contacts for 35 years but hadn't noticed she had left them there.
"It was such a large mass. All the 17 contact lenses were stuck together. We were really surprised that the patient didn't notice it because it would cause quite a lot of irritation while it was sitting there,"Morjaria said, in this report by Optometry Today.
The operating team of Solihull Hospital, including an experienced ophthalmologist, was completely shocked at this discovery.
The woman's surgery was postponed due to an increased risk of endophthalmitis. Endophthalmitis is an inflammation of the interior of the eye. It's one of the potential dangers present in cataract surgery, that if left untreated could lead to loss of vision and the eye itself.
"Because she had harbored these contact lenses in her eye for an unknown length of time, if we had operated she would have had a lot of bacteria around her conjunctiva," Morjaria said.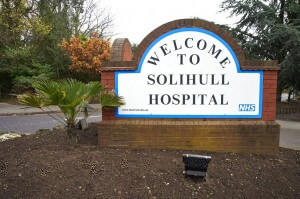 Ms. Morjaria had published these findings hoping to warn her fellow medical practitioners and the general public of the dangers posed by contact lenses.
"In this day and age, when it is so easy to purchase contact lenses online, people become lax about having regular check ups," she said.
"Contact lenses are used all the time, but if they are not appropriately monitored we see people with serious eye infections that can cause them to lose their sight," she warned.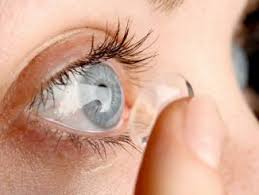 After the surgeons removed the blueish mass from her eye, the patient said she felt relieved.
Let this be a warning to everyone who tends forget wearing their contact lenses! Always take your contacts out before you sleep!
What can you say about that story? Are you fond of wearing contacts yourself?
Source
Source
www.gmanetwork.com | www.aop.org.uk